12/27/19: Created page. Will update with more pictures this weekend.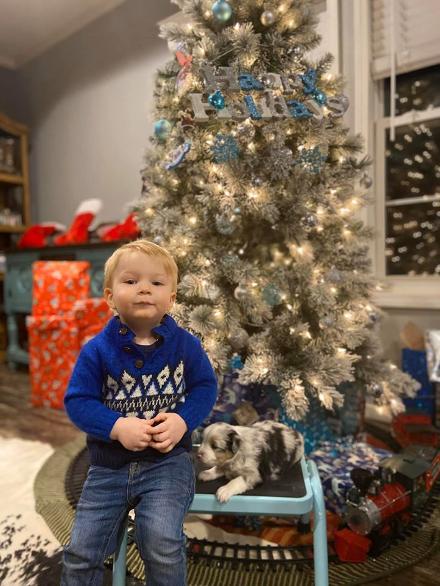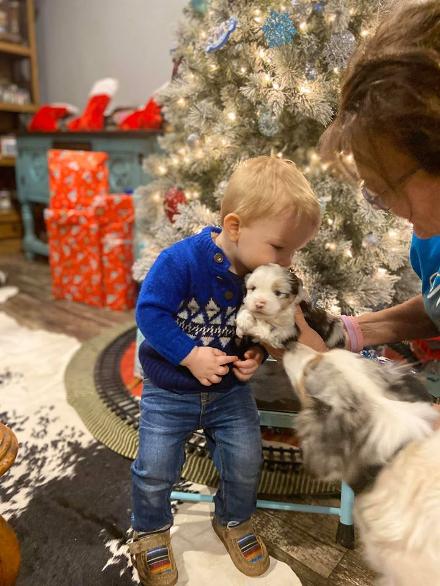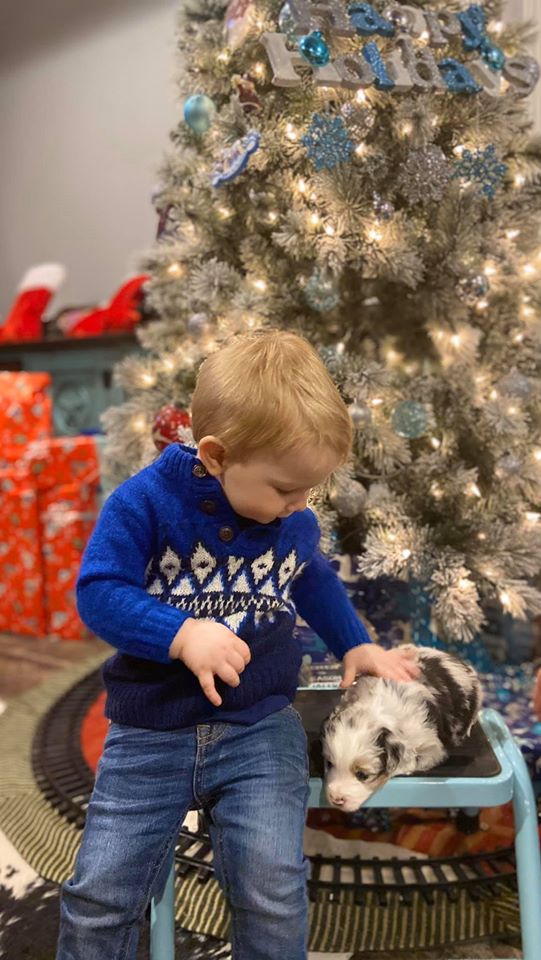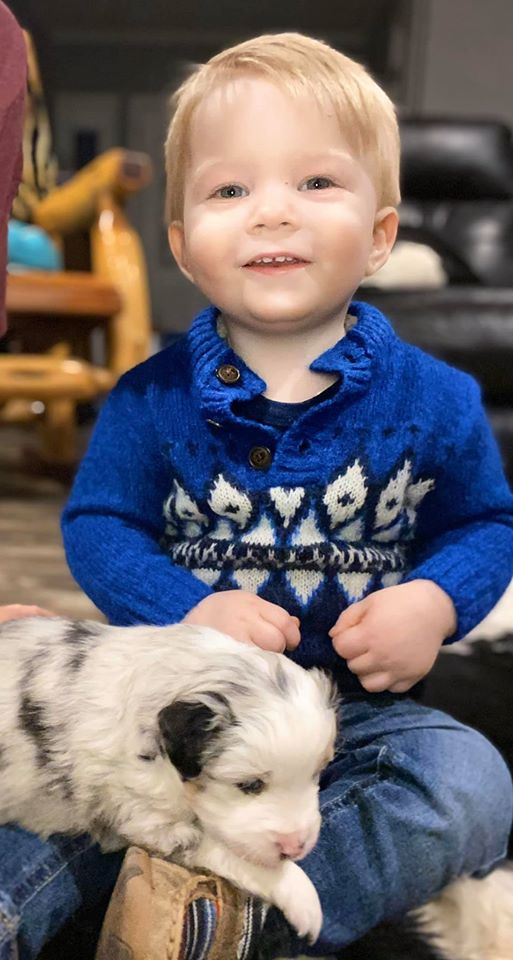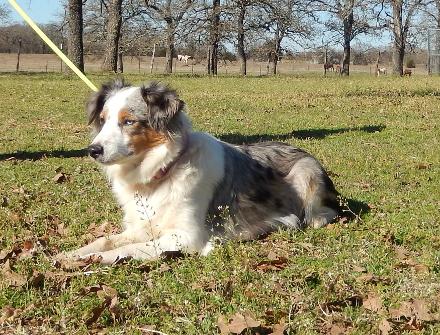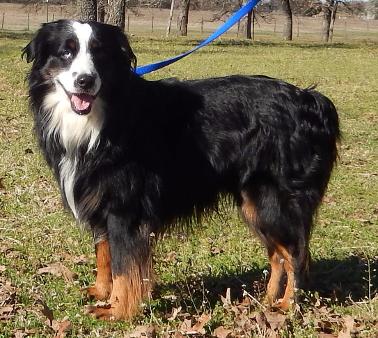 Shania blessed us with 3 beautiful blue merle males on November 29, 2019!!
These little ones will be ready to go January 24, 2020!!
These puppies are so gorgeous and playful!

These pups will probably be large toys to small minis around 13-15 inches tall 20-40 lbs.

We are still trying to decide on names for these little guys!
Deposits are half of the puppies asking price and they are non-refundable. Deposits and final payments are acceptable in the form of cash or Venmo/Paypal only.
The prices below are for pet only homes, please contact me if you would like to inquire about breeding rights.
All of these puppies will have been vet checked, given 3 sets of wormer (4, 6 and 8 weeks of age), and their first puppy vaccine before they leave. These guys had their dewclaws and tails removed within 48 hours of birth prevent any complications or additional stress.
When a puppy leaves our home they are sent off with our new puppy survival kits: a little bag of their current puppy food, a few puppy pads, some chew toys, and a tennis ball. The new owners will also receive a small booklet that includes a puppy info sheet which describes all the wormers, vaccines, and care they have had since birth as well as a timeline of the future shots and other health related activities that will need to happen within the first year. The booklet also contains all of the health testing and descriptions for each of the parents and our general puppy contract which varies depending on if you are purchasing a puppy with or without breeding rights. A general copy can be provided to potential new owners if requested. Basically our contracts discloses breeding limitations if the puppy is sold as a pet only and that if for any reason things do not work out with the dog that they are to be brought back to us and not dumped at a shelter.
We do not offer any health guarantees and this is why.... We know that our puppies are healthy and have been treated with the best care possible since they came into this world. Once they leave our place we have no idea what they are going to be exposed to: parvo, parasites, physical injuries, stress, ect.. Most of the "health guarantees" that people offer are not worth the paper they are written on or in the fine print they only apply to genetic abnormalities that the puppy is cleared through parentage for anyways.
My ultimate goal is to find these puppies amazing loving homes, where they will become part of the family just as my dogs are. Sometimes for the right PET home I will reduce their prices.
Health Testing
Degenerative Myelopathy (DM):

Normal (clear through parentage)



Hereditary Cataracts (HC): Normal (clear through parentage)

Progressive Retinal Atrophy/ Progressive Rod-Cone Degeneration (PRA/PRCD): Normal (clear through parentage)

Multidrug resistance 1 (MDR1): Normal (clear through parentage)
Please give me a shout if you have any questions, these results can be confusing if you are not familiar with the testing. I also have more information regarding these tests and the meaning of the results at the bottom of my Adult Mini Aussie page.
If you have any questions that are not answered within my site, please don't hesitate to call or email me. (Please no texts) (817) 996-9343 tianabond@yahoo.com
To open the gallery for each puppy click on one of the tiled pictures below their description. This will open up a gallery of all the pictures I have taken of that particular puppy on your phone or PC. If you are on a phone all you have to do is tap the picture to see the next one and the gallery will close automatically once you have seen them all. If you are on a PC then you can either navigate through the pictures with the arrow keys or your mouse by clicking on the "PREV" Or "NEXT" icons that will appear on the picture once you scroll over it. Then to close the gallery click the "CLOSE" icon at the bottom right corner of the picture. If you have any problems viewing the pictures please give me a call.
Four Week Old Photos and Videos to come..
???
PET Price: $ TBD

Weight at 4 weeks: ? lb ? oz
Estimated Final Size: 13-15"; 20-40 lbs

Blue Merle Male with blue eyes.
???
PET Price: $ TBD

Weight at 4 weeks: ? lb ? oz
Estimated Final Size: 13-15"; 20-40 lbs

Blue Merle Male with blue eyes.
???
PET Price: $ TBD

Weight at 4 weeks: ? lb ? oz
Estimated Final Size: 13-15"; 20-40 lbs

Blue Merle Male with blue eyes.
If you have any questions that are not answered within my site, please don't hesitate to call or email me. (Please no texts) Tiana Jackson (817) 996-9343 tianabond@yahoo.com