Mini Auggies
Lexi & beasley2022
1/31/2022: Updated page with pictures and pricing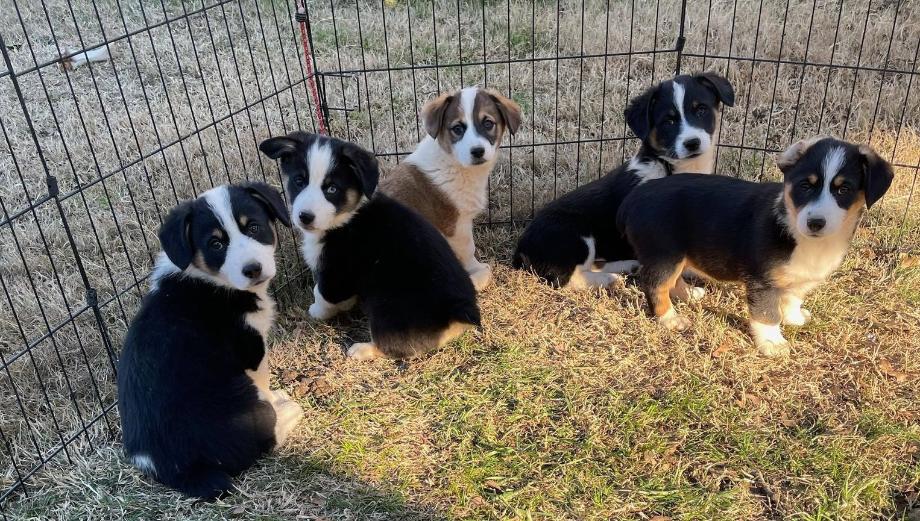 Little girl is on the far right. All other puppies are males. Second puppy from the left has a blue eye.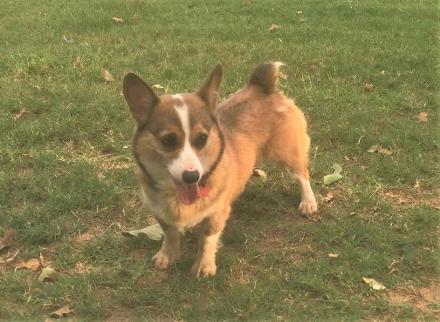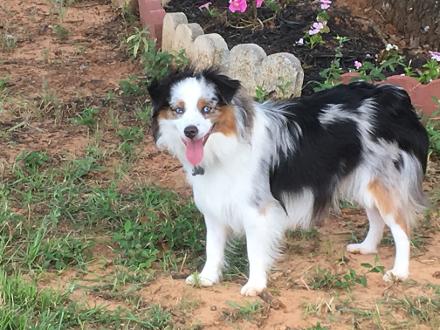 Lexi blessed us with 5 beautiful Mini Auggie babies on November 17, 2021!!
1- redish tri male
3- black tri males
1- black tri female
These little ones are half Corgi and half Miniature Australian Shepherds. They are estimated to be around 20-35 lbs fully grown.
They are now 11 weeks old and ready for new homes.
These puppies are so gorgeous and playfull! All puppies are priced at $600.

Final payments are acceptable in the form of cash or Venmo/Paypal only.
The prices below are for pet only homes, as this is not a registerable cross breed.
All of these puppies will have been vet checked, given 3 sets of wormer (4, 6 and 8 weeks of age), and their first puppy vaccine before they leave. These guys had their dewclaws and tails removed within 48 hours of birth prevent any complications or additional stress.

Our ultimate goal is to find these puppies amazing loving homes.
If you have any questions that are not answered within the site, please don't hesitate to call Karen Bond . (Please no texts) (817) 228-4924
To open the gallery for each puppy click on one of the tiled pictures below their description. This will open up a gallery of all the pictures I have taken of that particular puppy on your phone or PC. If you are on a phone all you have to do is tap the picture to see the next one and the gallery will close automatically once you have seen them all. If you are on a PC then you can either navigate through the pictures with the arrow keys or your mouse by clicking on the "PREV" Or "NEXT" icons that will appear on the picture once you scroll over it. Then to close the gallery click the "CLOSE" icon at the bottom right corner of the picture. If you have any problems viewing the pictures please give me a call.
Black Tri Female (currently smallest of the litter)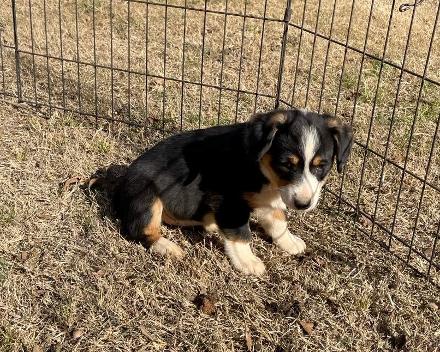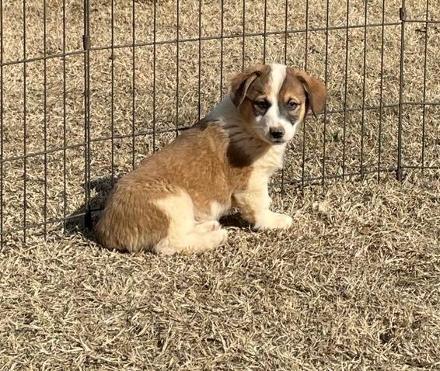 The Boys. Male in the front will have a left blue eye.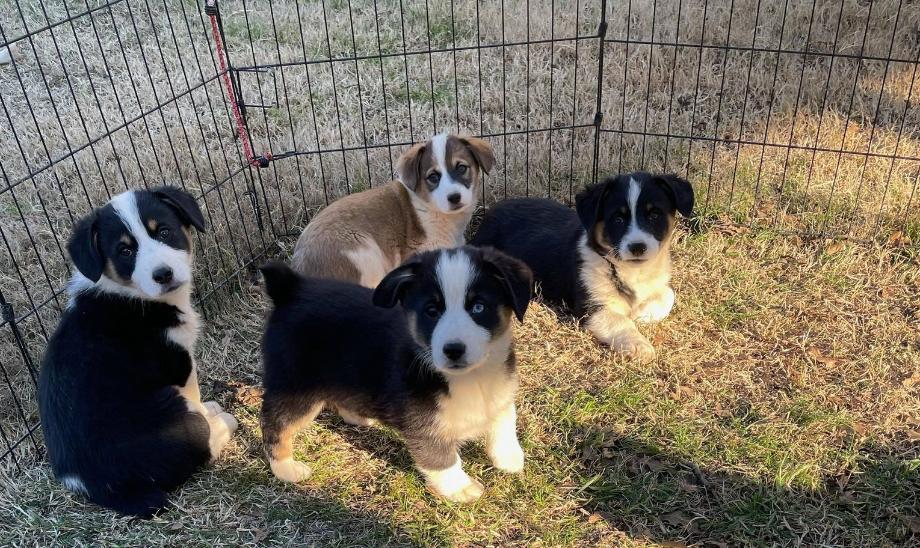 If you have any questions that are not answered within the site, please don't hesitate to call Karen Bond . (Please no texts) (817) 228-4924